BATTLE CONTINUES FIGHTING FEDS AND LOCALS
Medical Marijuana Update
Federal threats continue to hover over medical marijuana distribution across the country, and local battles continue as well.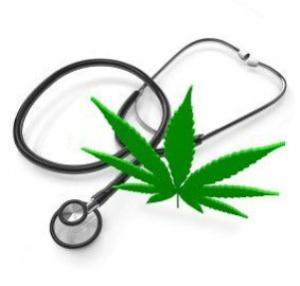 California
Last Wednesday, the Yuba City city council voted to ban outdoor grows. The council approved an immediate 45-day ban and could extend it for up to a year, which the city says it plans to do. The council also imposed restrictions on indoor grows, saying patients must register them with the city, limit them to 50 square feet, hide any evidence of a grow from onlookers, and lock up their yards, as well as their greenhouses.
Last Friday, Vallejo police raided the Red Dog Green Collective and arrested its owners. It was the third Vallejo dispensary raid in the past three weeks. Police say the crackdown is part of an ongoing move against local dispensaries. They come at a time when the city was about to begin collecting a 10% tax on dispensary sales that voters approved in November.The owners pleaded not guilty Wednesday.
On Tuesday, a Riverside County judge ruled in favor of a dispensary, ordering the city of Rancho Mirage to move ahead with the inspection and permitting process for the Desert Heart Collective. The collective opened in 2010, but was later shut down by the city. Desert Heart filed a $2 million civil lawsuit against the city in February 2011. The city prohibits dispensaries "due to the significant negative secondary effects that such dispensaries have been found to create — such as increased crime," the city attorney claimed. The city also argued that granting a permit to Desert Heart would expose it to federal prosecution, but the judge accepted Desert Heart's argument that by granting the permit, the city neither commanded the activity nor had anything to do with marijuana.
Also on Tuesday, the DEA and local police raided an Upland dispensary that has been at odds with the city for the past two years. G3 Holistic was the targeted operation, and the raiders seized 25 pounds of marijuana and 89 pounds of edibles. G3 President Aaron Sandusky said DEA agents entered with guns drawn and handcuffed four patients who were present. There were "acting like a terrorist organization," he said. The city of Upland and G3 have been engaged in a lengthy court battle that will soon find its way to the state Supreme Court.
Also on Tuesday, US District Court Judge Andrew Guilford set a March 26 hearing date in a case in which patients and collectives in Costa Mesa are seeking to enjoin federal authorities from sending letters ordering the closure of medical marijuana collectives in the city. The unique argument in the case is that since Congress belatedly acknowledged the votes of District of Columbia voters to authorize medical marijuana there, California patients are being denied the same right to vote to approve medical marijuana there.
And then there are the Tuesday night city council and county board of supervisors meetings:
On Tuesday, the California Coastal Commission approved a Humboldt County ordinance limiting indoor marijuana grows. The county's Local Coastal Plan limits indoor grows to 50 square feet and has other regulations.
Also on Tuesday, the San Luis Obispo County Board of Supervisors upheld an appeal against a would-be dispensary in Oceano. A resident had complained that the proposed dispensary would be within 1,000 feet of a park.
Also on Tuesday, the Amador County Board of Supervisors voted unanimously to lift a 4-month-old ban on medical pot gardens and allow any single garden to be used to grow as many as 12 plants per patient for as many as two patients for a maximum of 24 plants. That is only a third of the capacity recommended in February by the county's Planning Commission. Supervisors cited a deadly marijuana-garden robbery in September as they voted for tighter limits.
Also on Tuesday, the Kern County Board of Supervisors voted to fine a property owner and tenant of a property where medical marijuana was being cultivated. County inspectors found 82 plants growing on the property in January; county code allows only 12 plants per parcel. The tenant disposed of the out of compliance plants the next day, but the county is still imposing a whopping $58,000 fine.
Also on Tuesday, the Madera County Board of Supervisors voted to ban cultivation within 2,000 feet of a school or church and to require that caregivers and patients live together. California's voter-approved medical marijuana law makes no such requirement.
Also on Tuesday, the Needles city council approved a special election for a proposed city ordinance creating a medical marijuana business tax. The approval is to put a tax in place for up to 10% on gross sales of marijuana. If the tax is approved by voters, the city council would approve an ordinance related to the tax. Language has already been created for that ordinance. The ordinance defines how businesses would pay the tax, defines marijuana, marijuana business and other terms.
Colorado
On Tuesday, Boulder County DA Stan Garnett sent a letter to federal prosecutors asking them to halt their crackdown on dispensaries that are abiding by state law. "I can see no legitimate basis in this judicial district to focus the resources of the United States government on the medical marijuana  dispensaries that are otherwise compliant with Colorado law or local regulation," Garnett wrote in the letter to Colorado US Attorney John Walsh. "The people of Boulder County do not need Washington, DC, or the federal government dictating how far dispensaries should be from schools, or other fine points of local land-use law." Walsh has sent threat letters to 23 Colorado dispensaries, forcing them to close.
Also on Tuesday, a proposed medical marijuana initiative was filed for the November ballot.The new measure, Proposed Initiative No. 65, would give doctors discretion to recommend marijuana for any medical condition. Currently, a doctor must diagnose a patient with one of eight medical conditions in order for the patient to qualify for medical marijuana. Proponents will need to gather 86,000 valid voter signatures to make the ballot.
Florida
On Tuesday, medical marijuana advocates unveiled billboards urging viewers to educate themselves about the issue. "Legalize Medical Marijuana" shouts one, with a godlike hand extending from the heavens, a marijuana leaf in its palm. Facing it is the photo of a senior in a wheelchair and the caption "I'm a Patient Not a Criminal." The billboards urge readers to contact the Silver Tour, a group founded by 1970s pot smuggler and recently released federal drug war prisoner Robert Platshorn to enlighten senior citizens about the benefits of the herb.
Maryland
Last Thursday, Gov. Martin O'Malley's office said he would veto any legislation legalizing medical marijuana in the state. His spokesman cited concerns about federal scrutiny. The comments came as legislators began debating three medical marijuana bills in the House of Delegates. "We have some serious concerns about liability," said O'Malley spokeswoman Raquel Guillory. "Those concerns were raised by US attorneys across the country. Based on those concerns, it is probably likely we would veto any legislation."
Montana
Last Tuesday, the Montana Supreme Court set an April 30 hearing date for arguments over whether a judge was right to block portions of last year's medical marijuana overhaul by the legislature. District Judge Jim Reynolds last year blocked four provisions of the law from taking effect, including a ban on profits from medical marijuana sales. State prosecutors argue that the commercial sale of marijuana is illegal under state and federal law, and that Reynolds abused his discretion with his injunction. The groups challenging the new law, led by the Montana Cannabis Industry Association, say Reynolds should have gone further and blocked the entire law.
New Jersey
Last Wednesday, the Plumstead Township Committee reversed itself and voted to support the introduction of an ordinance that would allow a medical marijuana company to apply for an operating permit. Members said they feared the township could be sued for not complying with the state's medical marijuana law, and that without an ordinance, a medical marijuana operation could set up near a school. The committee repealed a December ordinance blocking permit applications not in compliance with federal law. Efforts to open dispensaries in New Jersey have been plagued by NIMBYism.
On Monday, a California man charged for possessing medical marijuana hosted a rally outside the Middletown court house. Eric Hafner was charged with marijuana and paraphernalia possession, but is arguing that his California doctor's recommendation for him to use marijuana should be honored in New Jersey. Hafner suffers from PTSD, but that syndrome is not recognized under New Jersey's law, so he his supporters organized a rally in support of adding PTSD to that list. They walked along Kings Highway, outside of the Middletown courtroom building, before during and after his case was being heard, showing signs and offering information about the cause and Hafner's case to anyone cared to listen.
On Tuesday, Ken Wolski announced that he had been selected Green Party US Senate candidate. Wolski, one of the state's most well-known medical marijuana activists, is head of the Coalition for Medical Marijuana-New Jersey.
(This article was published by StoptheDrugWar.org's lobbying arm, the Drug Reform Coordination Network, which also shares the cost of maintaining this web site. DRCNet Foundation takes no positions on candidates for public office, in compliance with section 501(c)(3) of the Internal Revenue Code, and does not pay for reporting that could be interpreted or misinterpreted as doing so.)